I had the AWESOME pleasure of interviewing Stephanie the author of the
Insanely AMAZING book The Star Child
. I
LOVED
it, so check out my review,
HERE
!!
DRIVEN
I looked out my window one night and thought "Star Child" and I got this idea in my head about a girl who could write the stars at night. Who was she? Where did she come from? However, I wanted to write about a male protagonist so Calienta became the love interest.
Ah, I think I jumped up and down and did a dance that I am so glad will not be appearing on You Tube. Dancing is not a skillset for me. [Smiles]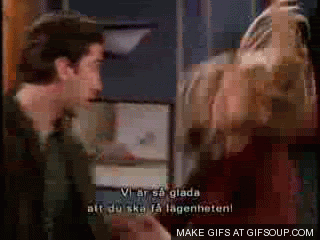 4) What is one wish that you hope will come true?
That my family and I will have long, happy lives together.
5) If you weren't a writer, what would be your ideal job?
When I'm not writing I work as a graphic designer. I really love the job and hope to have time to do more of it in the coming years.
6) If you were stranded on a deserted island what 3 things would you want with you?
My music, my husband, and snacks. I love my kids, but they would be too whiny on the island. They'd have to stay with Grandma.
7) Is there a song you could list as the theme song for your book or any of your characters?
Into the Fire by Thirteen Senses. That song really embodies Kellen and Calienta's romance for me. By deciding to love and believe in one another, they stepped right into the fire. The minute I hear that music, I think of theme immediately.
here is the full playlist for the book, REALLY great songs!! Go HERE!!!
8) What is your favorite Quote?
"The prophecy was wrong. I'm not the king, I'm the sacrifice."
Thanks again for having me as a guest today! It's been great. If you would like to learn more about my debut novel, The Star Child, you'll find the information below.
About the Book:
PUB DATE:
September 21st 2012
By:
Inkspell Publishing
Pages:
204
Source:
Pub for Blog Tour
Summary:
[
Goodreads
/
Amazon
]
The world is about to be cloaked in darkness. Only one can stop the night. Kellen St. James has spent his entire life being overlooked as an unwanted, ordinary, slightly geeky kid. That is until a beautiful girl, one who has haunted his dreams for the past eleven years of his life, shows up spinning tales of a prophecy. Not just any old prophecy either, but one in which Kellen plays a key role. Suddenly, Kellen finds himself on the run through a Celtic underworld of faeries and demons, angels and gods, not to mention a really ticked off pack of hellhounds, all in order to save the world from darkness. But will they make it in time?
GIVEAWAY TIME!
InkSpell Publishing
is giving away an
Autographed Paperback copy of The Star Child, 5 ebook copies of The Star Child, 6 The Star Child Poster and bookmarks!
Just so you know, a part of the giveaway (paperback and posters) is open to
US and UK only
. The ebooks are
international
.
a Rafflecopter giveaway
What do you think? LEAVE A Comment & u could win the DIVINERS!-Comment Contest.