PUB DATE:
October 30th 2012
By:
Simon Pulse
Pages:
352
Source:
Around the world ARC tours
Summary:
[
Goodreads
/
Amazon
]
Experience the afterlife in this lyrical, paranormal debut novel that will send your heart soaring.When Elliot finds herself dead for the third time, she knows she must have messed up, big-time. She doesn't remember how she landed in the afterlife again, but she knows this is her last chance to get things right. Elliot just wants to move on, but first she will be forced to face her past and delve into the painful memories she'd rather keep buried. Memories of people she's hurt, people she's betrayed…and people she's killed. As she pieces together the secrets and mistakes of her past, Elliot must find a way to earn the forgiveness of the person she's hurt most, and reveal the truth about herself to the two boys she loves...even if it means losing them both forever.
My Thought's (Lisseth):
Going into this book I was a bit worry, because i didn't know how things would turn out. I had read a few afterlife books that left me
confused and uninterested
after a few pages
BUT OH.MY.GOD
!!! This is one of
THE best afterlife books i have EVER READ SO FAR
!!! [my reaction is below @ finding this great read!]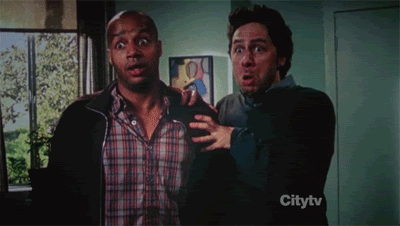 The author created a place that was
warm, creative, unique and captivating.
I was literally speeding through this every time i picked it up. I got this f
eeling of meeting an old friend because the writing is just fun and inviting,
and i don't always feel that way about a book BUT this one just wraps you in a warm hug. Maybe because it deals with what happens after death. The world in Touching the Surface was
UNIQUE
. I mean duh there's an afterlife BUT in this book it was so different. You get
chances to right wrongs in your life BUT with a twist because your NOT YOU, but someone else you.
O_O Kinda
complex to understand if you haven't read the book.
Well, there's an entire school to "
delving
", going back through memories to examine mistakes. PLUS it
feels like ur actually alive
since you can eat, live, and sleep...I would like to live there when i died...
WHEN
i die. I
LOVED the story & characters SO MUCH
! Elliot, as she is called
NOW
, but was actually an 80 something year old in her first life O_O, yeah
weird
but not as much as you would think. She is strong yet confused because she had a minor memory loss & every time her afterlife took a turn I was like, "
NO WAY! @_@ How is that POSSIBLE!!
" Some really
intense flashback memories
...cuz you know it feels like your actually reliving it!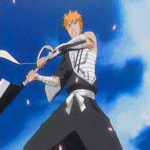 the guys,
OLIVER & TREVOR
. They are connected in more ways than one and have some
HUGE issues to Unravel and fix
. AND there both
HOT & complex
. Believe me they are
NOT what you would expect
...I DIDN't and you
can't
pick just one you love, so Elliot can't either. They're both different, as light and dark and they got into some
EXPLOSIVE fights.
[beleive me they bring
new levels
to
GUILT
] Don't worry everything gets resolved in the end and this book does have a "
happy ending
" sorta...cuz you know they're
DEAD
. Overall, this book was
EPIC
! I LOVED that it gave us another "
nicer
" concept of the Afterlife and gave you a LOVE story too! I am going to
run and buy myself a finished copy & SO SHOULD YOU
!! It is a
MUST READ
for October!!So
5/5 EPIC GOLD FEATHERS!!!
!
Book-Video Match UP:
Yeah this
AMAZING
book has no trailer T_T BUT i picked this one;
BLUE JEANS by Lana Del Rey
because it has a late/ water & the lyrics go so WELL with the book. PLUS one lyric, "
I'll love you till the end of time
" ;D
What do you think? LEAVE A Comment & u could win the DIVINERS!-Comment Contest.